LEVERAGING RFID TO ENHANCE EFFICIENCY AND VALUE ACROSS
THE RETAIL SUPPLY CHAIN
Over the last few years, RFID has been used significantly across the retail supply chain and is the fastest growing segment of RFID solutions. Right from the source to the customer, RFID has enabled retailers to track products through the supply chain and ensure enhanced customer service. Though it started with apparels retailers are now tagging all general merchandize due to the demonstrable advantages and cost savings . Retailers can take stock of the entire shop floor within minutes, track and search products to the rack level of granularity, and accordingly, manage the inventory and turnaround much better. Thus, they ensure timely availability of products to customers when they need it most. With the advent of e-commerce and omni channel sales , RFID has become even more critical to ensure contextual availability of products to customers and for ensuring customer delight.
BETTER INVENTORY
ACCURACY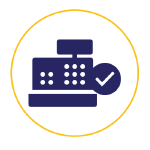 The inventory tracking accuracy with bar code systems is known to be around 65–70% but with RFID, the accuracy dramatically improves to 95-100%. This leads to obvious benefits such as no stock outs, better customer satisfaction, better production planning etc. Physically checking inventory also takes many hours of effort by several people and is prone to manual errors. With RFID, it takes only one person and a few hours of effort with an RFID reader to accurately track inventory.
INVENTORY COST AND TIME
OPTIMIZATION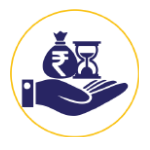 Better inventory accuracy results in almost zero stock out situations, the inventory can be kept to a minimum, on-demand basis thus, reducing inventory carrying costs and helping retailers to add to their profits. With seamless inventory tracking across the supply chain using RFID, the time taken between ordering and receipt of the products has drastically reduced. This helps eliminate stock-outs and minimize any loss of selling opportunity.
SALES AND CONVERSION RATIO AUGMENTATION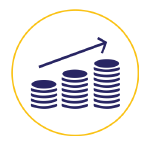 By leveraging RFID, retailers can reduce stock-outs, ensure total visibility of stock at all levels such as shop floor, back stores, distribution centres. Thus, customers get exactly what they want when they visit the stores or order online. With RFID, the shopping experiences gets truly customized and leads to enhanced sales and customer satisfaction. The Search capability of RFID ensures that an item in the store is always "visible".
COUNTERFEIT AND THEFT PREVENTION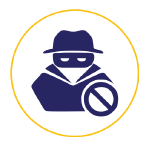 One of the major benefits of using RFID in retail is prevention of counterfeiting as each product can be uniquely identified with RFID tags. Whenever the retailers take stock, any counterfeits can be easily eliminated, thus ensuring that original products are offered to customers always. Also, any unauthorized removal of stock for the retail stores can be detected and tracked due to RFID tags thus enabling that no customer or staff member steals anything from the stores.
DATA AND INSIGHTS FOR STRATEGIC DECISIONS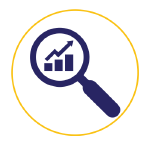 The data collected by RFID systems feed into the analytics engine, ERPs, CRMs and SCMs to give vital insights into production, supply chain, customer preferences etc. These insights enable to take better strategic decisions which significantly contribute to enhancing business for the retailers and also contributes to their brand appeal and equity.