LEVERAGING RFID TO REDUCE TIME,
MONEY AND EFFORT ON NON-CORE IT PROCESSES
In large IT companies or captive centres of global multinationals, thousands of assets are in operation in one large building. There are fixed assets such as desktops, landlines and movable ones such as laptops, dongles etc. Manually tagging, tracking and checking each of these assets is tedious, time consuming and prone to errors. It is also tough to track their maintenance schedules and hence assets always carry a risk of not lasting their expected lifetime. Many IT companies are based out of Special Economic Zones (SEZ) and work on their clients' data, hence stringent rules are set. If not adhered to, it can lead to non-compliance and result in monetary as well as reputation damage. Hence, automation in tracking of assets and managing them is paramount for IT and ITes companies.
EMPLOYEE ASSET MANAGEMENT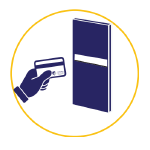 An RFID system enables IT companies to tag each asset that the employees carry. It can be read at the room/ floor level by room readers and at the entry and exit points. In fact, at the entry/exit points, it can be matched with the employee's details (batch tags, ID card data etc.). It can immediately throw up a discrepancy in data and disallow the asset to enter/leave the premise. It leads to safeguarding the assets and almost a 100% efficiency and accuracy in tracking and management of assets.
DATA CENTER ASSET MANAGEMENT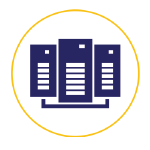 With the explosion of data, there are huge data centres in IT companies storing critical data of the company and the customers. With proper tagging of data centre assets and by leveraging RFID, companies are now able to track the data to the row and rack level at the data centre. This is a great improvement over any manual tracking and hence, the maintenance of these assets becomes faster and less time consuming. The companies thus, save on their CAPEX as the life of Data Centre assets increases and ensures seamless operations.
REAL-TIME INVENTORY MANAGEMENT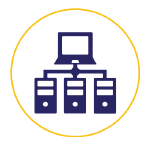 By leveraging RFID, IT companies track their assets and inventory to the most granular level. It also helps the administration teams to track and maintain the history of IT assets and schedule their maintenance accordingly. They can thus, reduce inventory turnaround and enhance efficiencies, and save costs incurred due to unnecessary procurement of assets. With real-time notification, RFID systems also ensure that all maintenances happen in a timely manner thus eliminating breakdowns.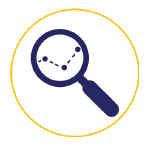 By relying on the power of RFID, the centralized monitoring system can track and filter asset information as per customer, type of asset, location of site, asset ID, manufacturers name etc. This leads to a wealth of drill-down knowledge on asset and provides valuable insights into the purchase decisions.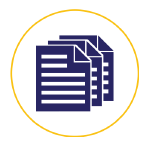 By leveraging the RFID system, the centralized monitoring system of large IT companies can also create customized reports and alerts about their IT assets all over the world. This is invaluable information as it enables such companies to avert mishaps, save costs and prepare for the future with data driven insights on performance and management of IT assets.