END-TO-END SOLUTIONS IN
HOSPITALITY MANAGEMENT
Hotels survive and flourish by creating a safe and secure environment for the guests – this is true across the full range from Star properties to the Budget hotels. Dolphin RFID, with its comprehensive security solutions, is helping create a new generation of safe and smart hotels. Dolphin all weather locks: Asteria, Vidala and Sleek, empower the hotels with a safety system that seamlessly integrates with its Property Management System (PMS) and captures the audit trail while being cost-effective. Dolphin's "electronic safe" is customized to accommodate laptops and other valuables and its "energy saving systems" available in single/ 3 phase outputs works with specific room cards only. Through these systems, Dolphin RFID enables hotels to ensure highest standards of safety, security through proper and timely audits and helps to optimize the power consumption across the property thus saving money for the hotels.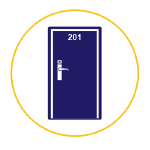 The rooms of the hotel are its most important inventory. With Dolphin's RFID solutions, safety, security and energy efficiency of each room is enhanced thus improving the customer's experience of staying at the hotel. The Dolphin locks, unlike its international counterparts, are very cost-effective and hence, give all levels of hotels the opportunity to create "smarter and safer properties" to cater to burgeoning demand for hospitality and tourism.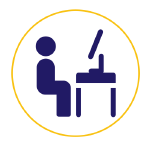 With efficient locks that can capture an audit trail, Dolphin RFID enables the management of hotels to conduct regular checks to identify allocation of rooms without capture of record or for any nefarious activity. By checking and enabling to completely stop such activities, Dolphin's RFID solution helps hotels to increase the perception of safety of the hotel and also enables the hotel to build a more "trusted" brand.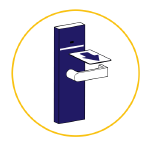 Dolphin's "RFID enabled" locks and electronic safe helps hotels to give its customers a sense of safety. They can keep their valuables and even laptop in customized "electronic safe". They can thus, enjoy the stay without worrying about safety and security aspects. With Dolphin locks, duplicate keys are also not required and hence, the occupants (tourists/visitors) are assured that their safety is never compromised.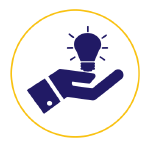 The room card that works on Dolphin locks also helps to operate its energy saving systems. The customer can insert the room card to switch on the power to the room and the power goes off once the room card is removed for the slot. Thus, Dolphin enables the hotel to be smarter and greener and optimizes the consumption of power. The savings per room per month is substantial and does create a positive impact on the hotel's top line.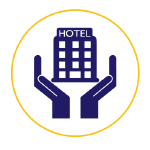 By creating safer, smarter and energy efficient properties and leveraging RFID to impact these areas, Dolphin enables hotels to create a "brand" that customers would trust and love to frequently visit. This directly translates into business and profits. By leveraging RFID, the hotel also frees its staff's bandwidth and enables them to focus on core activities such as customer service and upkeep of rooms and facilities.