END-TO-END RFID SOLUTION FOR
AVIATION INDUSTRY
If there is one sector which operates at a unique confluence of time, money, safety and comfort, its aviation. The use of technology to enhance efficiency and effectiveness for the sector is thus imperative. Dolphin RFID, in collaboration with Aman Aviation, is enabling to leverage the power of RFID across asset tracking, inventory management, safety checks, baggage management and manpower utilization management across the aviation supply chain. The collaboration will enable airlines to reduce time spent on ground and hence offer more number of flight options to the customers. This will also cater to the increasing demand and enable airlines become more profitable. The benefits of deploying RFID would thus translate to cost savings for the air travellers.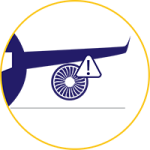 One of the most complex challenges any organization faces is efficiently keeping track of critical assets while reporting real-time item disposition. Dolphin's RFID solutions make this possible.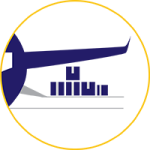 There are a number of components such as crash axe, safety cards, flash lights, lavatory items, seat belts etc that need to be checked before the flight takes off, every time. While checking this with a team of efficient human beings does take a lot of time, RFID can help check and validate these in seconds.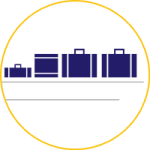 Over 10 million pieces of luggage are mishandled per year & each mishandled luggage costs an average US$90 to the airline. Introducing RFID in baggage tracking can translate in huge savings.
IATA Directive 753, applicable from 2018, makes it mandatory for all airports and airlines to have full visibility from acceptance of baggage to delivery of baggage.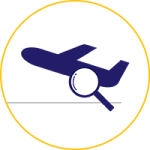 RFID enables speedy tracking of components such as blankets, pillows, oxygen masks, magazines, life vests, fire extinguishers etc which saves time therefore reducing time spent on the ground, augment the number of trips & turn profitable and make air travel in India more efficient and cost effective.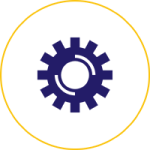 RFID can be used in tracking tools, equipment and maintenance schedules and to notify service personnel about unchecked or recalled components. They also closely track and replenish replacement parts and scan safety equipment quickly. The RFID applications enables the staff to verify and update maintenance records and track when tools are checked in and out.